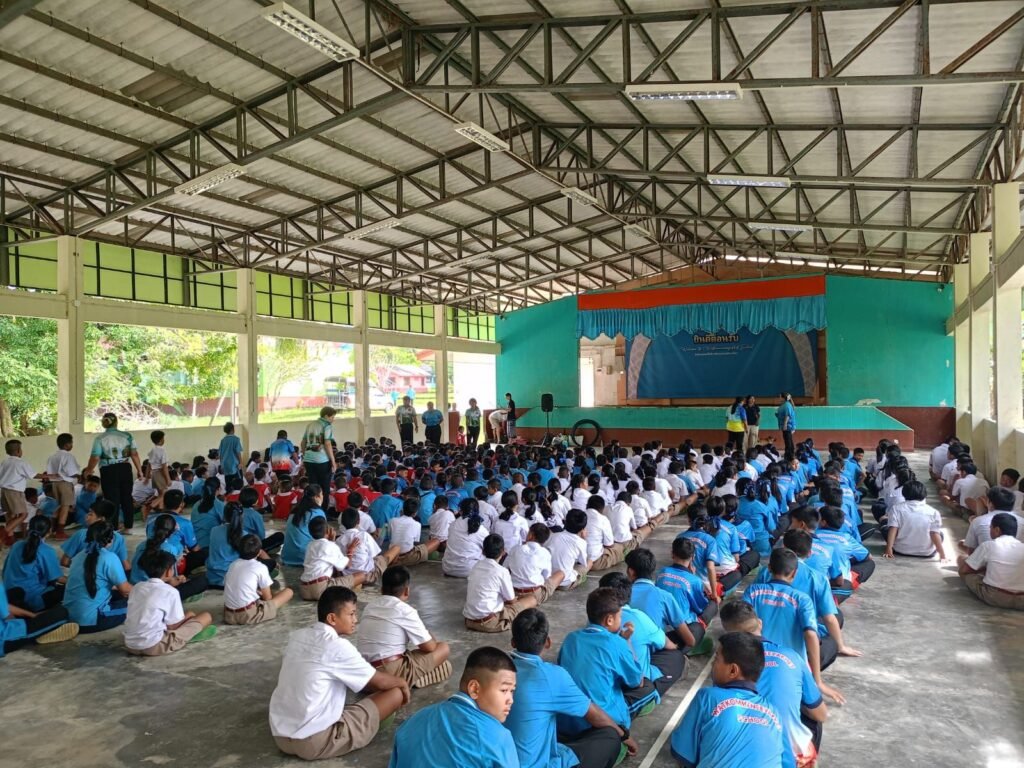 The "philosophy" of Circus in a Suitcase lives strongly with Circus Play. We lug our suitcases in and out of cars, and create laughter, suprise and fun. Our first engagement was on Nov 6th, 12 days ago. We have delivered 8
sessions at the FED Unified Learning Centre (school, myanmar migrant community) to Grade 4 and Grade 6 students and introduced ourselves with shorts shows and workshops to 4 Thai schools. We are close to delivering 10 sessions a week from next week at this mix of Thai and Myanmar schools. We hope that in 5 more weeks we can bring the Thai and Myanmar student together to share these new circus and play games together. Building bonds between communities is important work, and play and fun are potentially effective cogs in that gear box. We are being supported by Daw Malee, Khu Abel, Saw Ya Niang, Julia, Kai, and the Headmistress of the Unified Learning Centre, and U Htoo Chit who all get and understand the educational value of what we do. It's not an easy 'sell' in this part of the world to say that activities beyond the fixed curriculum are beneficial to students' learning skills. We thank our Thai and Myanmar partners for giving us the opportunity to show that circus and play has educational value.
Sterling work being done by Alex Durrant!
By the way, I've spent 80% of my time finding water pipe to make hula hoops, buying beads and cloth material to make jugging balls, searching for sticks to make flower-sticks, sticks for spinning plates, stickes for diabolo hand-sticks, making wooden hand-held stilts by hand, big water-pipe and wood for rola bolas, and making bags to carry the props. Circus life = 90% making and logistics, 10% show.