The Circus Play Project | โครงการ เล่นด้วยกัน | အတူတူကစားမယ်
Read and share information about the project. We need to raise funds to make this project possible.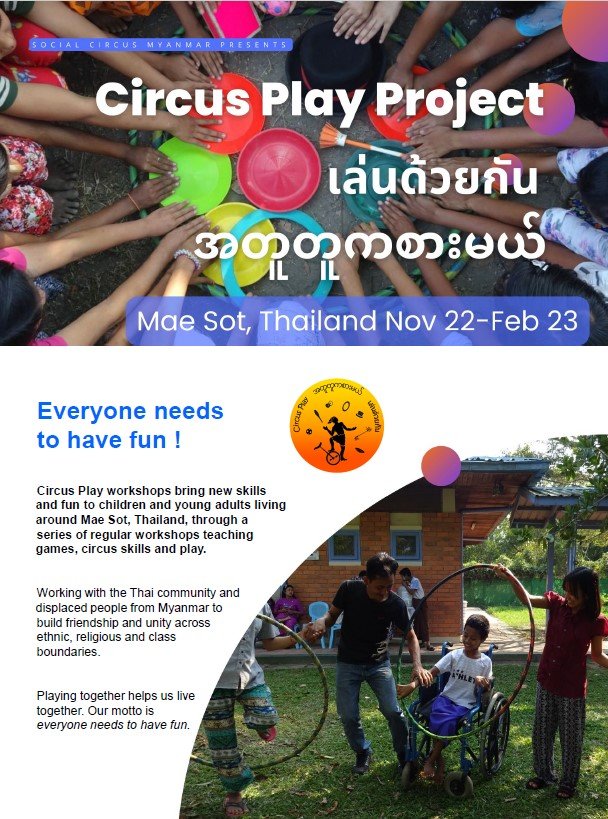 Read and share information about the project. We need to raise funds to make this project possible.
A great bunch of treats and experiences, perfect gifts. 
Bid in NZ/Aotearoa NOW. Runs until 12th December.
We are delighted to announce the Circus Play Project which will bring new skills and fun to children and young adults living around Mae Sot, Thailand. We will work with both Myanmar and Thai communities to build friendship and unity across ethnic, religious and class boundaries. Playing together helps us live together and our motto is "Everyone Needs to have Fun".
The Circus Play Project continues the work of Social Circus Myanmar which delivered social circus workshops in Yangon every dry season (November-February) from 2014-2020 to thousands of young people.  The project builds on the foundations laid by Spark Circus which toured shows and workshops in Mae Sot and Thailand from 2007 – 2019.
Working with Help Without Frontiers which runs Migrant Learning Centres and provides support for people in and around the Thai border town, Circus Play will provide regular social circus and play workshops from November 2022 to February 2023.
The project will be funded by donations.  Social Circus International, based in UK, will gather funds for the project and monitor finances and project outcomes.
Our workshops use circus skills and play as tools to promote healthy activities, co-operation, self-esteem and provide a much needed opportunity for fun and laughter. Accessibility, inclusion and gender-equality are key elements in our project delivery.
As well as workshops in learning centres and schools, the project team will train local young adults as circus play trainers and supply equipment so the workshops can continue throughout the year.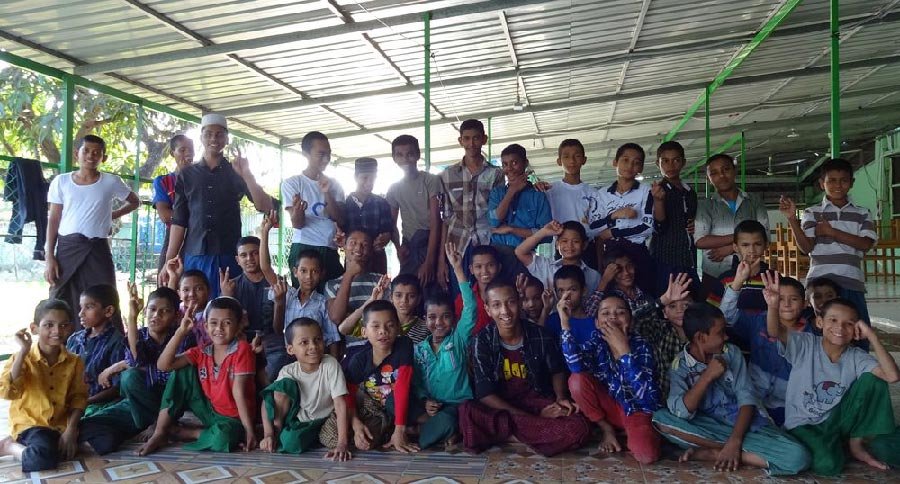 "Given the situation in Myanmar, we can't resume social circus activities in Yangon but we can work with the large Myanmar community near the border. We want to use our fun, skills and silliness to get Thai kids and Myanmar kids playing together, building lasting friendships."
– Project Manager, Jules Howarth. Social Circus Myanmar.
"Spark Circus is very excited to support the Circus Play Project. Being unable to work in the region during the pandemic, we are very happy to know that the migrant children in Mae Sot, will once again get the opportunity to play and explore the circus arts. We will be sending some Spark Alumni to support the project."
– Charlene Whitehead, Spark Circus.
"This is a great idea – it'll help the children's wellbeing and give them an alternative to the dire circumstances in which they are living."
– Sally Thompson, former executive director of The Border Consortium.